Abseil Guiding MGA 202-204
Abseiling was, until recently, an activity reserved for hard-core mountaineers and rock climbers. It was mostly a coincidental activity used to retreat from a peak or a rock and was hardly ever the focus of an outing. These days, however, you increasingly hear people "going abseiling" as it has now become a stand-alone activity. Popular with thrill-seekers, and an excellent tool for corporate team building and outdoor education, abseiling is now widely offered as a stand-alone activity, or as part of a cocktail of adventure activities by leading OAG operators.
The OAG Abseil Guiding Course covers levels 202 to 204 of the Association's Mountaineering & Abseil Adventure Guiding (MGA) qualifications and covers essentially the following: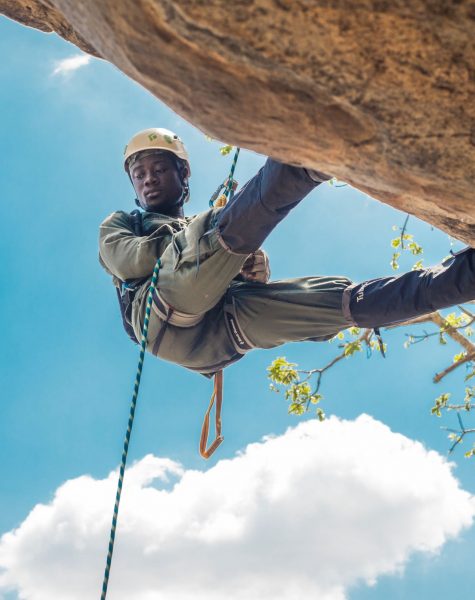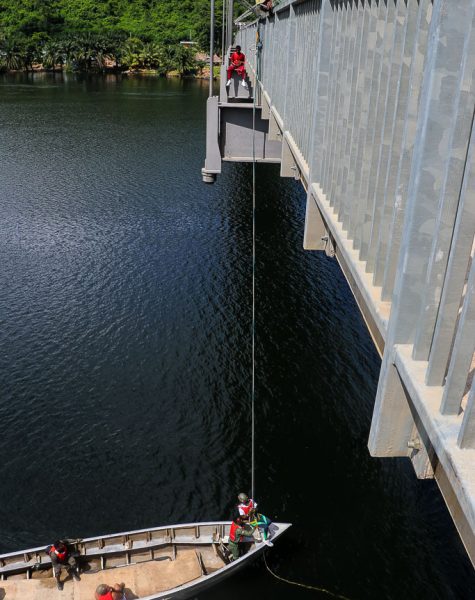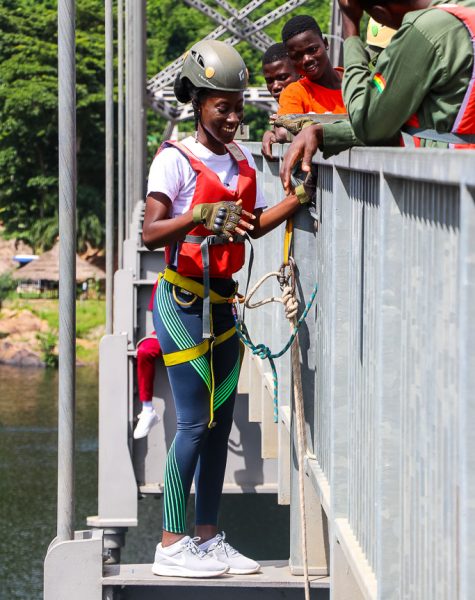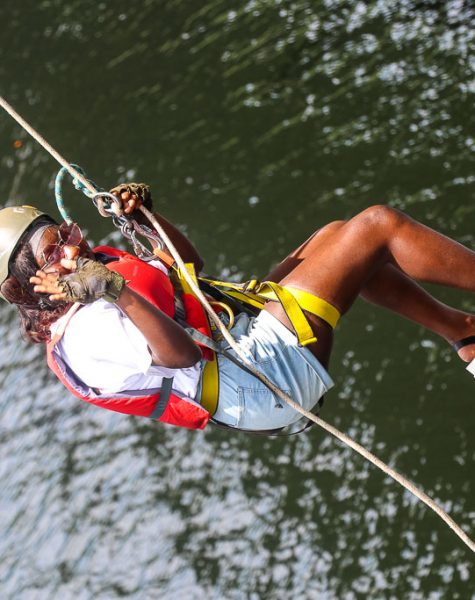 Course Essentials
Costs
Assessment
Abseiling is basically the opposite of climbing. If rock climbing is going up a near-vertical face using a rope, then abseiling is going down a vertical face using a rope. Although we call it abseiling in Ghana and in the UK, it's often known as rappelling in Europe and in the US, from the French word rappeler. It's an important technique to learn as a mountaineering and abseil guide in the Outdoors Association of Ghana, whether you're going to use it as part of rock climbing, mountaineering – or just to be able to walk down a really big cliff face one day.
Abseiling is a physically easy activity (gravity does all the work), but mentally challenging. Yes, abseiling is very enjoyable, but, if not properly operated, abseiling can be extremely dangerous and cause injury, permanent trauma or death to the people involved. The domain of the OAG Mountaineering & Abseil Guide is filled with fun and excitement, but also with very real dangers and extremely high levels of responsibility. This makes it so important that the guide is correctly and thoroughly trained and gains lots of experience under supervision before venturing out into the vertical world with a customer's life in their hands.   
The Abseil Adventure Guiding Course lasts 3-5 days and costs 1,000-GHC and covers transportation to the training locations, food, water, training fees and use of group gear and equipment.
Candidates are expected to pack the following in order to survive the training:
A 40-litre backpack
A 10-litre day pack
1 good outdoor tent
A pair of good hiking boots
Outdoor walking sandals
A cap or hat
3 water bottles
3 sets of outdoor clothing
1 sleeping bag or thick blanket
1 sleeping mat
Wash kit – small towel, sponge and soap
1 bowl for meals
A can of insect repellent
A box of matchsticks
Rain coat
1 machete
Hiking poles
A compass
There is a written OAG Mountaineering & Abseil Guiding examination before an Assessment Day of Practice, and a Guide must get a B+ or higher before they are licensed as OAG Abseil Guides.
2 Pilopia Close, Dzogbefeme-Avatime, Ghana

020-348-1401
View our Abseil Adventure Guiding Certification Handbook