Challenge Course Guiding, CCA
Our Certifications are the indication that a particular individual or adventure location has met a certain set of criteria at a given time. We have developed certification standards in order to define certification in the challenge course industry, to the benefit of both the individual holding the certification and the business running the challenge.
OAG Challenge Course Guiding Certifications cover, low and high ropes challenges, as well as general ropes course adventures. The Challenge Course Adventure Guiding Certification courses cover: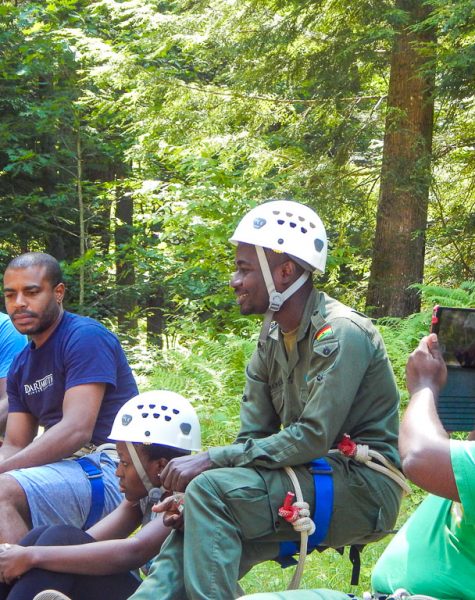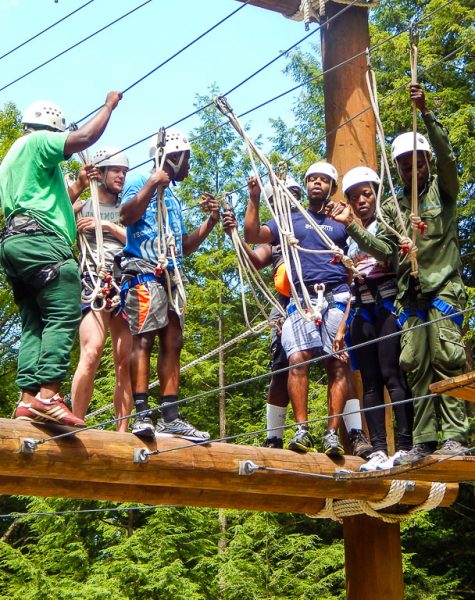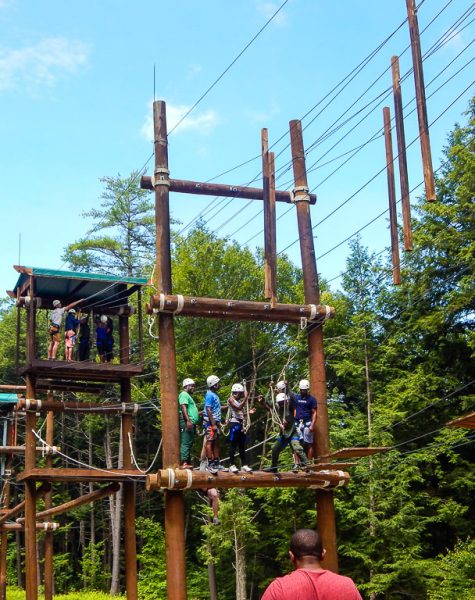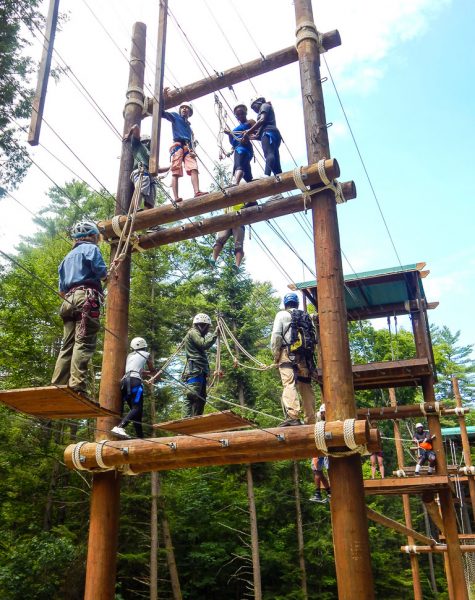 Course Essentials
Costs
Assessment
CCA 101 is the introductory training that teaches the foundational skills you need to facilitate on a challenge course. Certification teaches the essential "hard" and "soft" skills to safely and effectively facilitate your programme. The training will culminate in a written and practical test and is a one year certification for challenge course guiding.
CCA 102-103 is designed for those seeking advanced levels of certification. Level two training will last for 6 days, with testing on the final day. This certification is good for 2 years and will provide you with greater experience to enhance your leadership at your course facility.
CCA 104 - 105 is designed for experienced practitioners, course managers, programme directors and Master Guides in leadership roles with extensive challenge course experience. This course dives deeper into developing and evaluating risk management plans, legal liability, course maintenance and other aspects of course leadership responsibilities. Certification is 8 total days and further teaches the fundamentals of safety, operations, ethics, risk management, guiding and daily inspections of canopy/zip line guiding. The last day is a written and practical test. A CCA Master Guiding certification lasts for 5 years.
The CCA Adventure Guiding Course lasts 8 days for appropriate levels and costs 1,000-GHC and covers transportation to the training locations, food, water, training fees and use of group gear and equipment.
Candidates are expected to pack the following in order to survive the training:
A 40-litre backpack
A 10-litre day pack
1 good outdoor tent
A pair of good hiking boots
Outdoor walking sandals
A cap or hat
3 water bottles
3 sets of outdoor clothing
1 sleeping bag or thick blanket
1 sleeping mat
Wash kit – small towel, sponge and soap
1 bowl for meals
A can of insect repellent
A box of matchsticks
Rain coat
1 machete
Hiking poles
A compass
Assessments are done at the end of each level of certification training and culminate in the award of a OAG Challenge Course Adventure Guiding Certification.