Assessment Overview: The OAG Open Water Kayaking Adventure Certification Courses (OWK401 to OWK405) teach and evaluate a participant's ability to perform all of the skills listed along with demonstrating the required level of knowledge. The courses provide the participant with the opportunity to receive documentation or prove that the required level of kayaking and open water adventure abilities have been achieved.
Essential Eligibility Criteria (EEC): Open Water Kayaking courses in particular are open to all individuals who acknowledge the ability to satisfy the following essential eligibility criteria: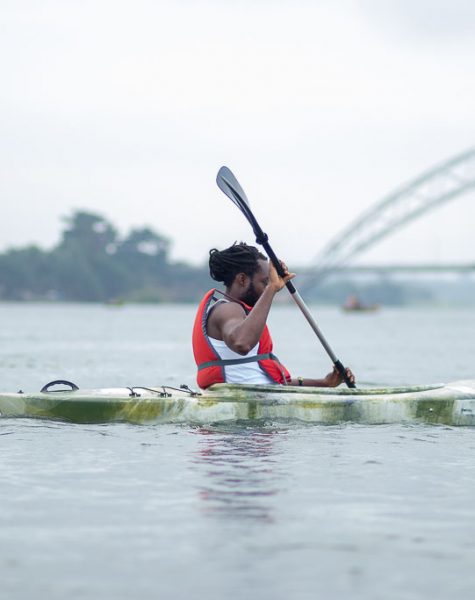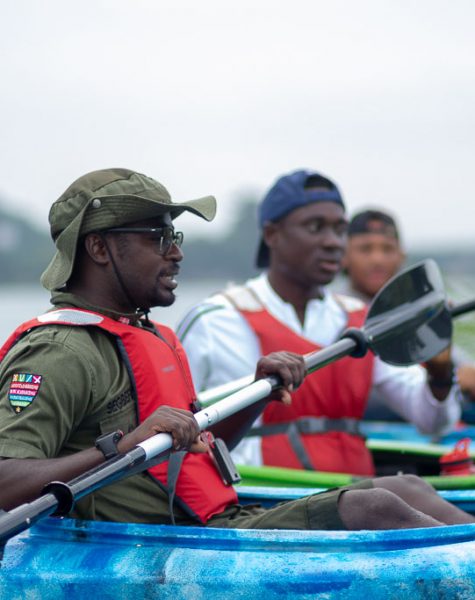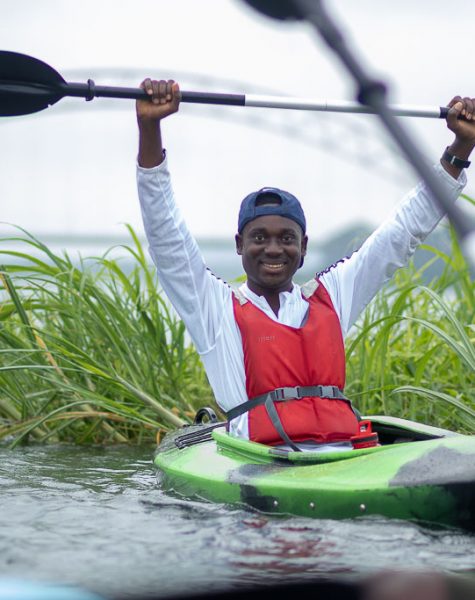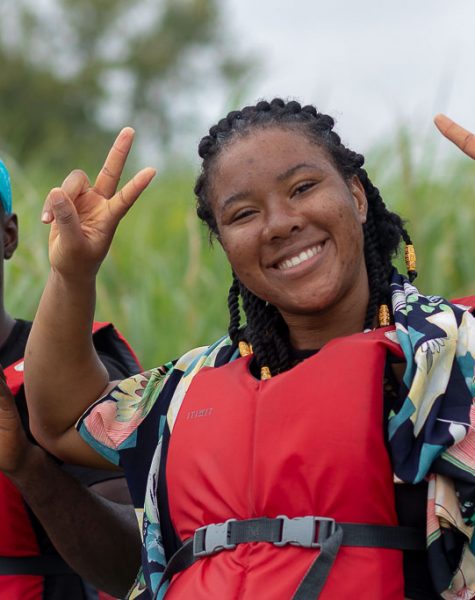 Course Essentials
Costs
Assessment
Course Content
Introduction, Expectations, & Logistics:
Welcome, introductions, paperwork
Student & instructor course expectations and limitations
Course itinerary & site logistics
Review waiver, assumption of risk, challenge by choice, medical disclosure
About the OAG
PFD policy (always wear on water)
Appropriate personal behaviour
No alcohol / substance abuse
Proper etiquette on & off the water
Respect private property
Practice Leave No Trace ethics            
The Paddling Environment:
Personal Preparation:
Personal ability
Swimming ability
Water comfort & confidence
Fitness, conditioning, and warm up
Safe paddle and boat handling
Safety and rescue considerations
Personal equipment (reviewed by Instructor)
In addition to learning hard skills, the importance of developing personal judgment and group responsibility increases on more difficult paddling venues.
Getting Started:
Warm-up and stretching
How to pick up a kayak safely
Car topping: loading and unloading, racks, straps
Launching and landing
Boarding, three points of contact, weight kept low, etc.
Posture, safety, comfort, effectiveness, rocking, balance
Water comfort and confidence
How to empty a kayak
Basic Terminology
Types of strokes: power, turning
Stroke components: catch, propulsion, recovery (CPR), control, correction
Safe and effective body usage
Equipment:
Life Jackets (PFDs): types, fit
Kayaks: types, materials, parts (including safety features such as flotation)
Paddles: types, materials, parts, length, blade size & shape, hand position.
Spray skirts: types and material
Care of equipment
Personal equipment: water, food, shoes, hat, sunscreen, bug repellent, sun glasses, eyeglass straps, protective clothing for heat or cold, sponge, bailer/pump, whistle, knife, light
Optional equipment and outfitting
Safety & Rescue:
Exercising judgment, safety as a state of mind.
Principles of Rescue
Priorities: first people, then boats, finally other gear
Responsibilities of the victim
Responsibilities of the rescuers
Responsibilities of the group
Types of Rescue

Self-Rescue
Boat assisted rescue, towing or bulldozing a tired swimmer, towing or bulldozing a capsized boat
Shoreline Rescue: Extension rescues, use of throw ropes/bags
Manoeuvres:
J-lean / Heeling the boat
Paddling in a reasonably straight line.
Spins
Stopping
Ferries
Eddy Turns
Peel Outs
Moving Abeam
Strokes:
Forward
Back (stopping)
Draw
Sculling draw
Sweep (including Stern Draw)
Reverse Sweep
Rudder
Low Brace Rescues:
Self-Rescue
Swimming in current
Boat Emptying
Assisted Rescue
From shore
From boat
Conclusion & Wrap Up:
Group debrief / Individual feedback
Course limitations
Importance of First Aid & CPR
Importance of additional instruction, practice, experience
Importance of appropriate level of safety & rescue training
Demo advanced manoeuvres
Life sport / Paddling options
Handouts / Reference materials
OAG Membership forms
Course evaluation
Participation cards
The Open Water Kayaking Adventure Certification Course costs 1,000-GHC and covers transportation to the training locations, food, water, training fees and use of group gear and equipment.
Candidates are expected to pack the following in order to survive the training:
A 40-litre backpack
A 10-litre day pack
1 good outdoor tent
A pair of good hiking boots
Outdoor walking sandals
A cap or hat
3 water bottles
3 sets of outdoor clothing
1 sleeping bag or thick blanket
1 sleeping mat
Wash kit – small towel, sponge and soap
1 bowl for meals
A can of insect repellent
A box of matchsticks
Rain coat
1 machete
Hiking poles
A compass
Participants must be able to perform all strokes, manoeuvres, rescues, and skills in the appropriate venue and for their corresponding Adventure Guiding certification. In addition the participant must demonstrate the appropriate level of knowledge for the skill assessment level.